Elijah Craig Spirited's Private Single Barrel Bourbon & Drinks
BOURBON LEMON SOUR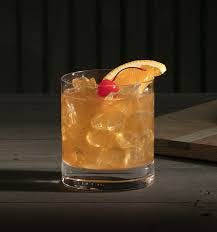 INGREDIENTS:
-2 ounces Spirited's Elijah Craig Single Barrel Bourbon
-¾ ounce fresh lemon juice (or sub in Powell & Mahoney Lemon Sour Mix)
-¾ ounce Powell & Mahoney simple syrup
-½ orange wheel
-Luxardo Maraschino cherry
PREPARATION:
· Combine bourbon, lemon juice, and simple syrup in a cocktail shaker. Fill shaker with ice, cover, and shake vigorously until outside of shaker is very cold, about 20 seconds.
·Strain cocktail through a Hawthorne strainer or a slotted spoon into an old-fashioned or rocks glass filled with ice. Garnish with orange wheel and cherry.
BOULEVARDIER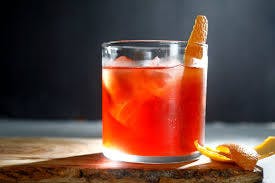 INGREDIENTS:
-2 parts Spirited's Elijah Craig Single Barrel Bourbon
-1 part Antica Torino Vermouth di Torino Rosso
-1 part Aperol Apéritif
-Orange peel
PREPARATION:
-Combine all ingredients in a mixing glass with ice and stir until cold.
-Pour liquid into rocks glass over large ice block.
-Garnish with an orange peel.
Refine Your Results