Dugges Idjit Imperial Stout 16 oz.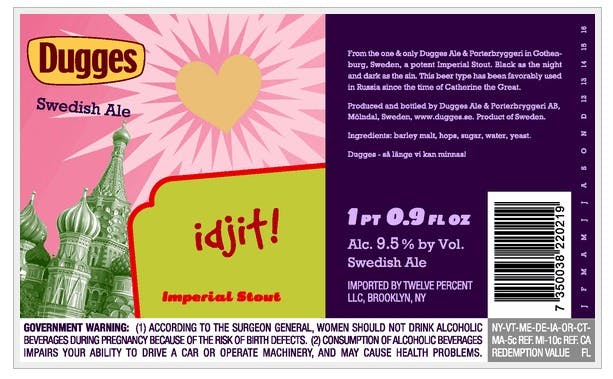 Unavailable
We're sorry, but this product is not currently available.
From the one and only Dugges Ale and Porterbryggari in Gothamberg, Sweden, a potent Imperial Stout. Black as the night and dark as the sin. This beer type has been favorably used in Russia since the time of Catherine the Great.