De Struise Brouwers Svea IPA 11.2 oz.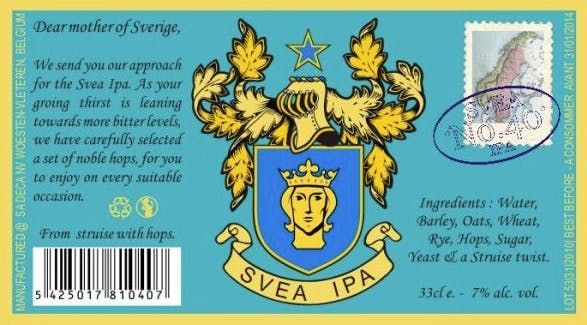 Unavailable
We're sorry, but this product is not currently available.
We send you our approach for the Svea IPA. As your growing thirst is leaning more toward bitter levels, we have carefully selected a set of noble hops, for you to enjoy on every suitable occasion. Ingredients: Water, barley, oats, wheat, rye, hops, sugar, yeast and a Struise twist.