Trois Dames L'Amoureuse Blanche 12 oz.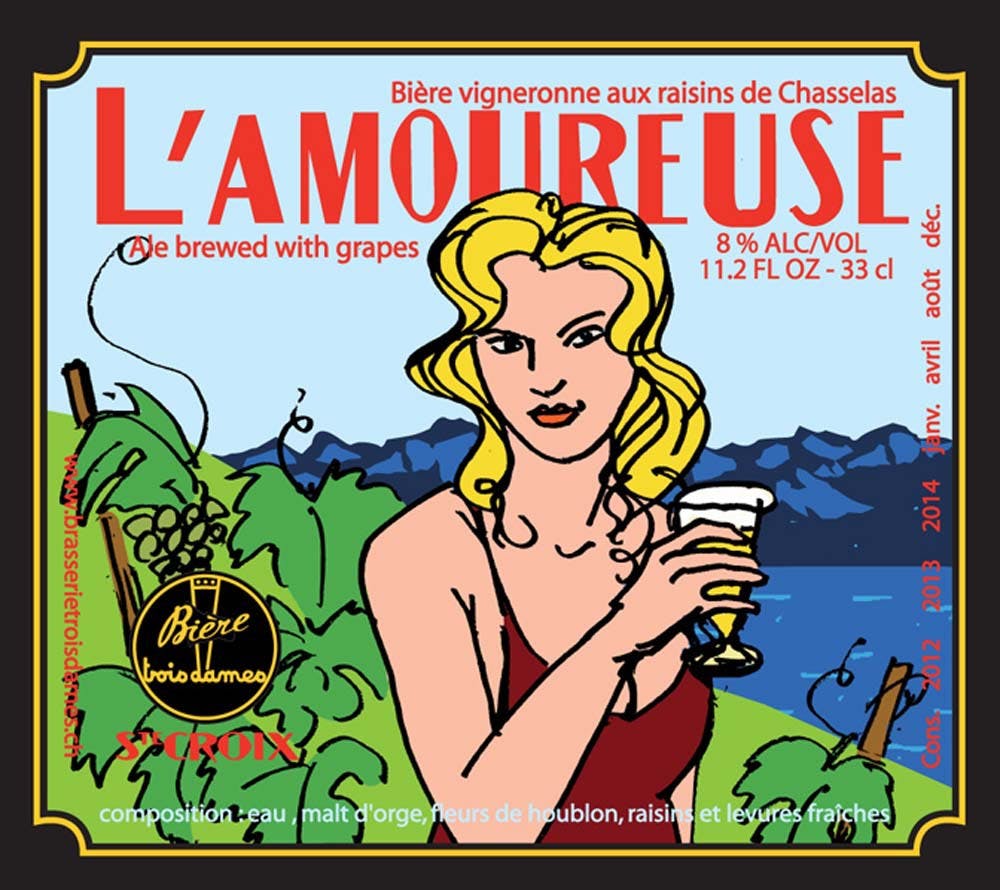 Unavailable
We're sorry, but this product is not currently available.
It's thanks to Raphael's friendship with Nicolas Pittet and Pierre-Alain Dutoit, winemakers from Lavaux/Vaud, that the L'Amoureuse beers were born. They're real hybrids - born of a combination of dry saison and the freshly-squeezed juice of local grapes, blended and fermented together. The result is a relatively dry beer with a light, fruity, vinous nose. Unfiltered, unpasteurized and refermented in the bottle, L'Amoureuse will continue to evolve and grow more acidic over time, thanks to the wild yeasts that occur naturally on the grape skins.