Tröegs LaGrave 4 pack 12 oz.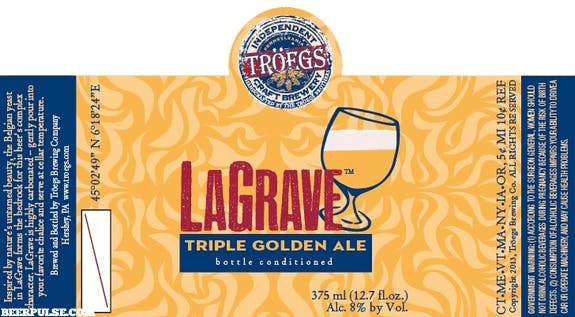 Unavailable
We're sorry, but this product is not currently available.
LaGrave (pronounced \le-gräv\), the first of our corked and caged bottle releases, is inspired by nature's untamed beauty. Bottle conditioned and highly carbonated, this Triple Golden Ale is steeped in the tradition of strong ales originally brewed in Belgium. The unique Belgian yeast, which is fermented at a slightly higher temperature than normal, forms the bedrock of LaGrave's complex flavors. Strong and alluring, LaGrave boasts a sweet, fruity flavor with a well-rounded mouthfeel and semi-dry, lingering bitter finish.