John L. Sullivan Irish Whiskey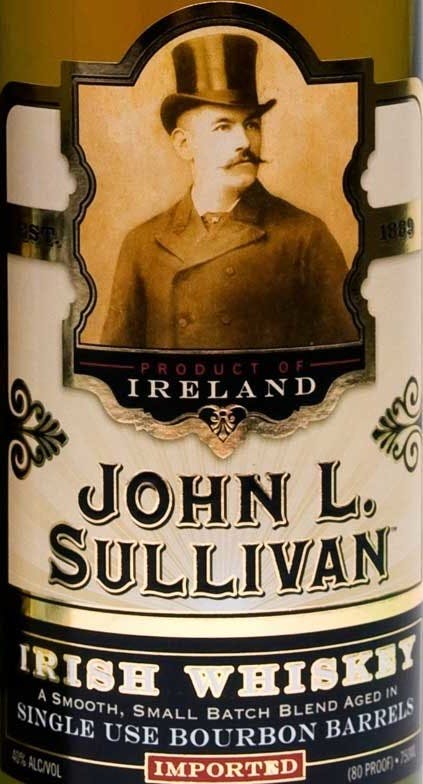 John L. Sullivan Irish whiskey is a small batch blend of single grain and single malt whiskeys, aged 4 to 10 years in Single Use Bourbon Barrels. It consists of only the finest, individually selected barrels, pulled for their unique character detected during the aging process. John L. Sullivan is smooth, yet at the same time rich, complex & balanced. It is layered with hints of oak, vanilla, spice, citrus, malt, and honey. The finish is long and has a silky bourbon character from the barrels. This special bottling by the Cooley Distillery pays tribute to an Irish American legend & to all the descendents of the hard working Irish immigrants who came to America. Aging the whiskey in Single Use American Oak Bourbon Barrels, honors John L. Sullivan & the Irish immigrants, as they too were the 'Product of Ireland', but 'Aged in America'. Single Use Bourbon Barrels: The barrels, made from American white oak, are shipped straight from Kentucky, where they were used once to age bourbon. According to US law, bourbon must be aged in brand new charred oak barrels, however the flavor in the wood and char remains long after the first use. As such, there is a large trade where used bourbon barrels are shipped to Ireland and Scotland to age Irish whiskey & Scotch. Often times these barrels are re-used 3, 4, even up to 5 times, each time removing some of that charred oak and bourbon flavor. Single Use Bourbon Barrels, have only been used once for the bourbon, and therefore aging our whiskey in these barrels results in a classically smooth Irish whiskey with the rich finish of America's bourbon.
Wine EnthusiastThis Bourbon-barrel-finished whiskey is a treat, with a light amber color, caramel and orange peel aroma, and a lingering caramel and spice finish. Soft, smooth and full-bodied.