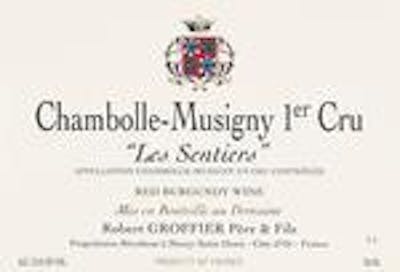 SKU: 31068
Domaine Robert Groffier Chambolle Musigny Les Sentiers 2006
---
Unavailable
We're sorry, but this product is not currently available.
---
The time and effort Serge Groffier (Robert's son) gives to the vineyards is paying back handsomely and correspondingly low yields lead to wines of real breeding and class; indeed they are the purest expression of Pinot Noir. Groffier's wines are powerful, featuring deep colors, good structure and plenty of tannin for Pinot Noir.
Sweet, pure, fresh cherry and lingonberry along with correspondingly high-toned distilled fruit suggestions on the nose and palate of Groffier's 2006 Chambolle-Musigny Les Sentiers mingle with maritime salinity for a richly-ripe yet invigorating and refreshing display. This has the tenderness of tannin and relatively elegance of which its vintage is memorably capable, yet there is fat and structure in reserve, I suspect, for a decade's worth of satisfying evolution. Notes of chalk and char add intimations of an evolving mineral and carnal dimension to the finish.