Fee Brothers Aztec Chocolate Bitters 4 oz.
Ancient Aztecs would celebrate with a bitter beverage made of cacao beans, peppers and spices. Use a…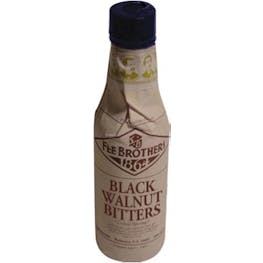 Fee Brothers Black Walnut Bitters 4 oz.
Black Walnut Bitters bring a robust nut flavor to the spice rack behind your bar.

Fee Brothers Cherry Bitters 4 oz.
Cherry Bitters is a member of the fruit bitters family. Use a few dashes to enhance cocktails with i…