Fruity
Wine that has just enough and not too much concentration of fruit with plenty of pleasing fruit flavors. Particular fruits can be identified: aroma or flavor of apples, berries, citrus, currants, pears, etc.

Refine Your Results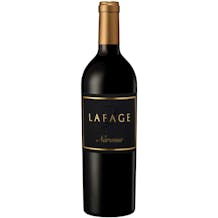 Domaine LaFage Cotes Catalanes Narassa 2019 750ml
A Red Wine from Cotes Catalanes, Languedoc-Roussillon, France.
A few years ago when a plot of Grenache named La Narassa was accidentally missed at harvest. Despite…