Artisan Cheese & Deli
Our Cheese Shop & Specialty Deli offers hundreds of artisan and farmhouse cheeses, pate, charcuterie & gourmet food accoutrements.
Perfect to complement fine wine, spirits & brews!
*If you'd like a smaller size other than what's offered here on our products sold by the pound, contact us at orders@spirited-wines.com
or call 413-448-2274 Option 1 and we'll add it to your order for you.
Refine Your Results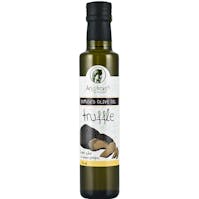 Ariston Specialties Truffle Olive Oil 8 oz.
Imagine earthy round aromas traveling you in romantic places. That's what Ariston Truffle Infused Ol…